Cross Country
It was not until the 1980s that cross-country skiing revolutionized the 'classical' technique with the creation of 'skating'. With the benefit of greater speed, FIS recognized the technique and allowed its practice in competition, which led to ski resorts developing infrastructures for the practise of both. In 1982, FIS created the World Cup following the Alpine Ski World Cup model, in which various races (sprint, pursuit, individual, relay) take place throughout the winter season for a final ranking.
Swiss Timing and Cross Country
Swiss Timing provides a complete timing and information processing service. At the finish line, our services are essential to accurately evaluating tight arrivals. Recall that in this sport judging is based on the moment when the front of the first ski passes the finish line, which explains why athletes sometimes throw a ski across the line.
Swiss Timing also provides real-time competitor positioning.

Scope of Swiss Timing services
Swiss Timing uses a variety of means to communicate results. There is, of course, paper printing of all results and statistics, but scoreboards also bring real time results to the public and athletes. Each TV or radio commentator has a CIS (Commentator Information System) screen that provides direct and permanent access to all results, and the same results are broadcasted live on the Internet. For further information, please click on the links below.
---
Services for Cross Country - Stadium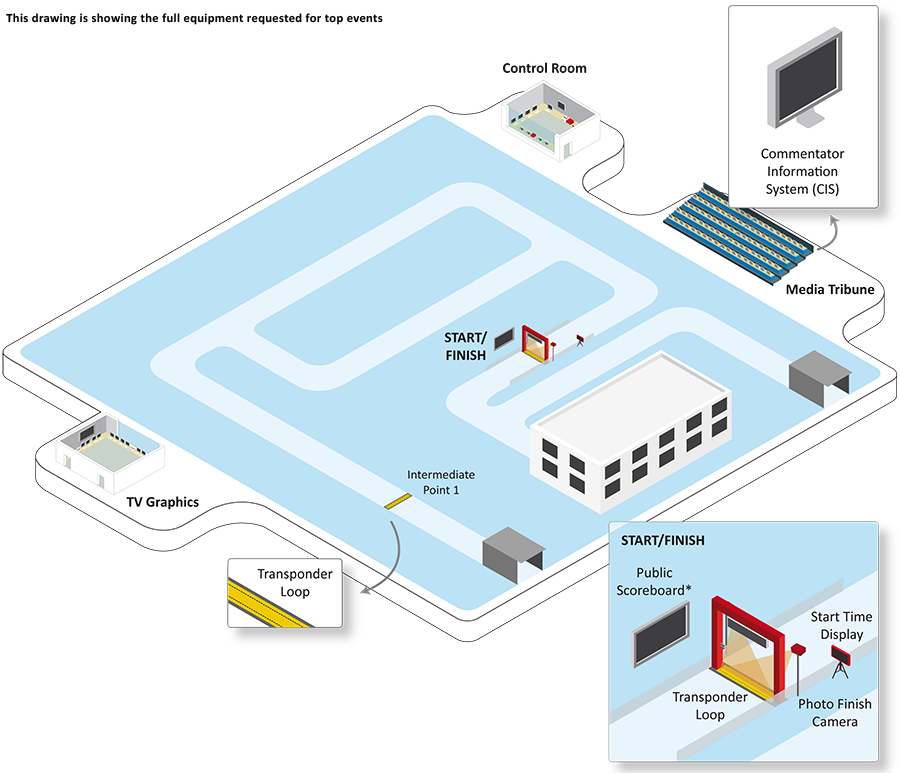 Services for Cross Country - Outside track